Experiential Marketing Specialists
Encore Event Management, LLC, is a Dallas-based boutique exhibition and trade show management company founded in 1998. Encore is supported by a diverse staff certified in various disciplines of event & meeting management.
Christine Fletcher, CEM, is the president and CEO (Chief Expo Organizer) whose expertise is polished and refined by two decades of domestic and international trade show experience.
After starting her career in telecom managing exhibits and event marketing for Motorola, Nokia, Nortel & Ericsson, Christine launched a series of consumer shows as an independent producer. In 2008 Christine transitioned from public events to managing association shows.
2003 Featured in Expo Magazine (view feature article)
2006 Co-Authored Art of the Show textbook, used in Expo & Trade Show Management college classes
2007 Elected IAEE Future Industry Leader
2010 Selected as IAEE Educator of the Year
Meet Our Team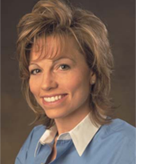 One of only 1,000+ individuals worldwide who are Certified in Exhibition Management, Christine has been nominated Show Manager of the Year, selected Future Industry Leader, Educator of the Year and twice featured in EXPO Magazine. She founded Encore Event & Expo Management after 15 years of domestic and international exhibition experience at Nokia, Ericsson and Motorola.

Christine has served as Chairman of the Board of Directors for the Dallas chapter of IAEE for two consecutive years and co-authored the Art of the Show college textbook. In addition to teaching CEM courses for professionals in the Expo industry, Christine also enjoys instructing and inspiring future industry leaders in the Trade Show & Expo Management classes at Richland College.
Mary is a professional Event Director with 20 years of Meeting Planning experience, specializing in Corporate Meetings, Events and Receptions. She carries a Bachelor of Science in Business Administration with a concentration in Marketing and is currently earning her CMP. Mary excels in exhibitor relations and retention.
With nearly a decade of experience in Corporate Event design and production, Christina's boundless creativity and ability to think outside the box has raised the bar on Special Event Management.
Lane brings a discerning eye for detail and a penchant for unparalleled customer service. A graduate of the University of Texas, she brings 12 years of Special Event and Trade Show Management experience to the Encore team.